Festivals of the Holy Spirit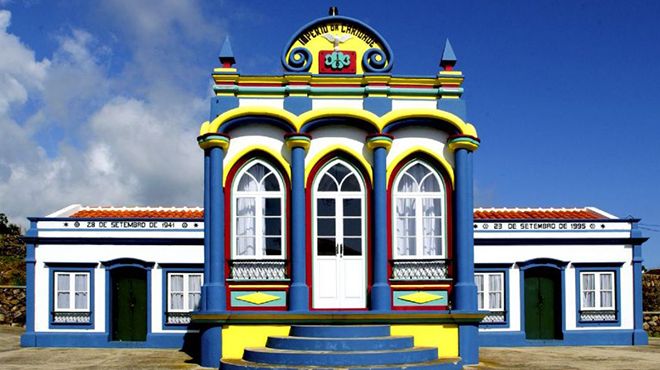 Festivals of the Holy Spirit
Discover the Festivals of the Holy Ghost in the Azores, held especially in Terceira and also in São Jorge and Pico, which attract large numbers of visitors to the islands.

On the archipelago of the Azores, the famous Festivities of the Holy Spirit take place from April to September and exhibit different characteristics from island to island and from village to village. Brought from mainland Portugal by the first colonists, the festivities of the Holy Spirit maintain their medieval origin as regards their popular features and the colour of the ceremonies. The invocation of the Holy Spirit during natural disasters that have tormented the archipelago and the fame of its miracles, the hard life and the isolation of the islands contributed to the worship taking root and lasting, while it disappeared on mainland Portugal.

The rituals have hardly been altered. An emperor is crowned in the parish church. With a sceptre and a silver plate as a symbol of the Holy Spirit, he presides over the festivities every Sunday during the seven weeks following Easter. On Whit Sunday, there is a great feast in the town. The centre of the ceremonies is a small chapel, or 'empire', used for the distribution of the soup of the Holy Spirit, with meat and vegetables. This is where the crown, the plate and the sceptre can be viewed on the altar.

The passing of time has given the festivities of the Holy Spirit individual characteristics on each island, although some common elements have remained like the coronation of the 'emperor', the viewing of his insignia - the crown and the sceptre - the procession of the 'emperor' and the 'empress' with their escort, the day of the feast when offerings of bread, meat and wine are distributed.
Contacts
---