Museu do Brinquedo de Sintra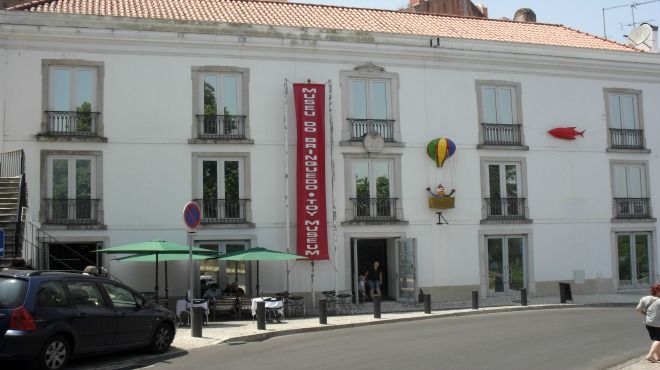 Museu do Brinquedo de Sintra
The collection of more than 40,000 different toys will delight children, parents and grandparents. This interesting and unusual exhibition is the result of a lifetime's research into toys and their importance in developing the human personality, which its founder, João Arboés Moreira, conducted for over 50 years.

The museum has a workshop for restoring toys, where children can watch the work of restoration and thus develop a liking for preserving the objects they enjoy playing with.

In the giftshop you can buy homemade toys, as well as certain "antiques" like the lead soldiers that our grandparents used to play with, wooden furniture and several original items that are no longer to be found.

The History Of The Sintra Toy Museum

The toys on display in this Museum are part of a collection carried out by João Arbués Moreira throughout a period of more than fifty years.

It started when he was fourteen years old with the toys he was offered as well as others belonging to his parents and grandparents. As he grew older both his selecting ability and purchasing power increased, together with his curiosity about the items he came across, their manufacture, origin and history.

As time went by the collection became bigger and bigger – up to over 60,000 different toys – and the need arose to maintain and display it, allowing the public to get to know and admire the largest collection of the kind in our country.

The Arbués Moreira Foundation was established in1987 and endowed with the whole collection. Two years later through an agreement with the Sintra Municipality a place was provided and the Sintra Toy Museum was created.

As the collection went on growing the above mentioned building became too small for the items acquired or donated in the meanwhile. It became imperative to find a new place to house them and improve the inter-relationship between visitors and the Museum.

This new location was found in the former Sintra Firemen Headquarters, rebuilt for the purpose, and which includes a special area for temporary exhibitions and a restoration workshop.
Contacts
Address
Rua Visconde de Monserrate 
2710-591 Sintra
Telephone
+351 21 924 21 71 - 21 910 60 16
---