Jardim do Campo Grande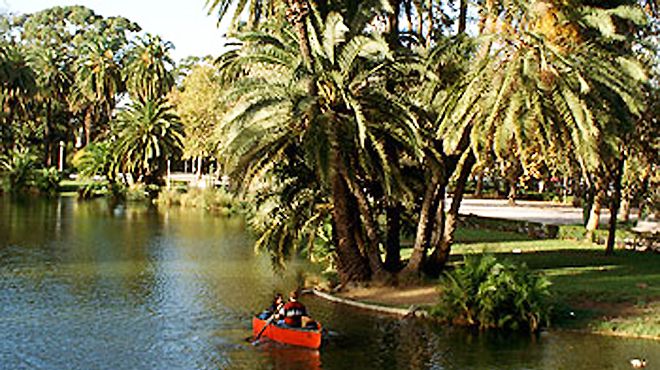 Jardim do Campo Grande
In the 16th century it was a common known as the Campo de Alvalade.

The original park was an early 19th century garden built in the Romantic spirit. Horse races were first held here, and today a hippodrome keeps on operating near the garden for horseracing contests.

In 1945, the architect Keil do Amaral redesigned the park to encompass a greater area and new facilities, making it a popular recreational and leisure venue.

It´s part of the park, 2 tennis courts, 2 ponds, one with rowing boats for hire, a skating-rink, a swimming pool with inflatable cover the "Caleidoscópio" Shopping Centre designed by Architect Keil do Amaral and various statuary, including, at the north end, the statue of D. Afonso Henriques and D. Joao I, and at the south end the monument to the humorist and caricaturist Rafael Bordalo Pinheiro, whose museum lies not far from the garden, a children´s playground and a picnic area.
Contacts
Address
Campo Grande  -  1700 Lisboa
---