Ai Weiwei - Rapture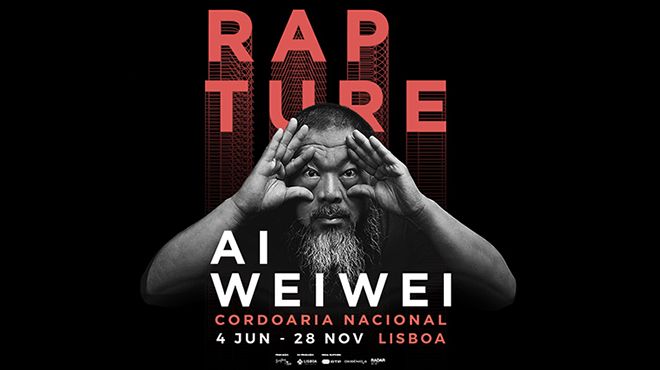 Ai Weiwei - Rapture
Don't miss "Rapture", the largest European exhibition of the contemporary Chinese artist and activist Ai Weiwei, which is currently on show in Lisbon, at Cordoaria Nacional.
Ai Weiwei, who was elected the most popular artist in the world in 2020 by The Art Newspaper, is known worldwide as a political activist and symbol of resistance to oppression, as well as a defender of civil rights and freedom of expression.
In this exhibition, which occupies an area of 4,000 m2, a set of 85 of his works is exhibited, including installations and sculptures in large, medium, and small scale, as well as videos/films and photographs, being presented for the first time in the same space and at the same time the most iconic works of Ai Weiwei, as well as four new pieces produced in Portugal.
The exhibition, that has been managed by the Brazilian Marcello Dantas, presents the two creative dimensions of the artist - fantasy and reality - that has been developing a work of cultural archaeology in search for the identity that China lost, namely regarding traditions and iconography, a fantastic and mystical dimension, but also addresses issues that afflict all peoples, with the worsening of human conditions on the planet for political, environmental, or social reasons.
Start Date:
04 June 2021
End Date:
28 November 2021
Contacts
Cordoaria Nacional - Lisboa

---