Flower Festival 2021 - Madeira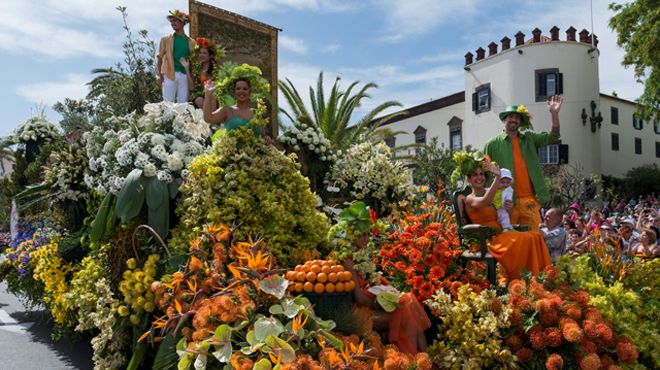 Flower Festival 2021 - Madeira
In 2021, exceptionally, Madeira Flower Festival takes place in October.
Celebrating the exuberance of the flowers that typically bloom here with great intensity due to Madeira's subtropical climate, Funchal is the setting for a truly sumptuous spectacle, the city's Flower Festival.
The festivities begin on the Saturday, when thousands of children dressed in the appropriate fashion flock to the Praça do Município to take part in the building of a mural of flowers - the Wall of Hope.
The next day, dozens of floats decorated with a myriad of the island's most typical flowers leave the scent of gentle but ephemeral perfumes in the air - it is time for the Flower Parade. At the same time, to mark the occasion, Madeiran artists devote their time to building unforgettable floral carpets, strategically exhibited in the streets at different points, whilst competitions are also organised to find the best decorated shop windows.
Start Date:
01 October 2021
End Date:
24 October 2021
Contacts
---
---