Journey to Portugal Revisited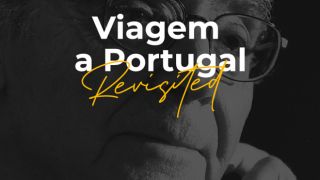 Based on the book "Journey to Portugal" written by Saramago, the places described by Saramago, the landscapes, the communities, the natural and cultural heritage were revisited.
Throughout twelve itineraries, the writer José Luís Peixoto took on the role of host for five international authors: Adriana Lisboa (Brazil), Ondjaki (Angola), Maaza Mengiste (USA), Laura Restrepo (Spain) and Leila Slimani (France). Together, they reinterpreted the scripts, forty years later, creating original texts about the places, to showcase Portuguese literary landscapes.
"It is necessary to see what has not been seen, to see again what has already been seen, to see in spring what was seen in summer, to see by day what was seen at night... It is necessary to return to the steps that have been taken, to repeat them, and to trace out new paths".
Accept this invitation to read and visit the country by taking these tours at any time of the year. Get more information at www.journeytoportugalrevisited.com.

Bragança
Did you know that in Bragança there is a community village called Rio de Onor? And that the Portuguese and Spanish share agricultural tasks and speak their own dialect, Rionorês? Travel to Bragança and rediscover the customs and traditions of this border town through the contemporary eyes of José Luís Peixoto.
---