Tasting Fado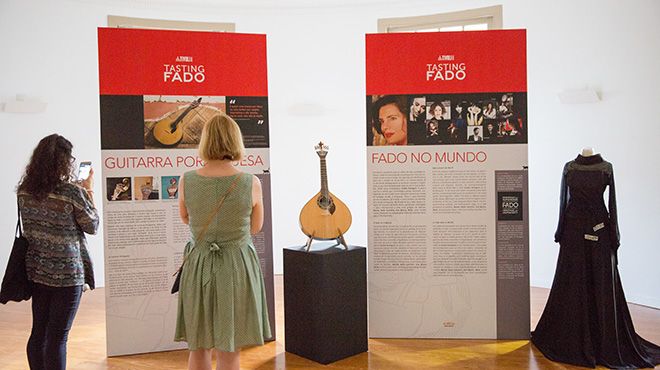 Tasting Fado
Tours and Other Tourism Services
Evoking the Portuguese soul, Fado is melancholic with mourning voices expressing longing, accompanied by an acoustic and a Portuguese guitar.

A national symbol and included in UNESCO's list of World's Intangible Cultural Heritage, beyond the music, Fado is a sensory experience, a journey through history, art and the gastronomy of Portugal.

Tasting Fado offers the best of Lisbon: a visit to the theatre, a national monument considered one of the most beautiful buildings in the city, whilst being taken on a journey by Portuguese musicians, feeling the essence of Fado accompanied by the traditional flavours of Port and the famous custard pastry. A unique experience in exquisite surroundings with a scent of glamour!
Contacts
Address:
Avenida Liberdade, 182-A
1250-146 Lisboa
Telephone:
+351 217 803 670
Tourism Circuits
Guided Tours
Show: 7p.m. - 8p.m. / Wednesday to Saturday (60 minutes)
Ticket office: 10 a.m. - 8 p.m. / Monday to Friday
Activities accessible to people with disabilities
Support products/services available:
Visual impairment
Motor disability
Care skills:
Registration No.
: 817 / 2017
---