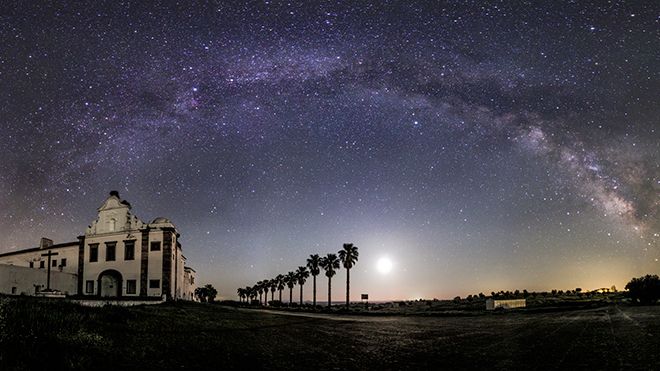 Dark Sky
---
---
---

The Alqueva Dark Sky Route
Imagine a place where we feel covered by a majestic starry sky. The feeling is indescribable, and usually only possible artificially, in a planetarium, where we sit comfortably for a lesson on the stars.
---

Relax at Alqueva, the Great Lake
The Great Lake resulting from the Alqueva Reservoir provides the perfect place for spending a few days relaxing and in good company.We are talking about one of the largest artificial lakes in Europe, built on the River Guadiana.
---

Évora, World Heritage Site
Évora, a book of Portuguese art history.The best way to see the city is on foot, walking through its narrow streets lined with white houses, discovering along the way the monuments and details that reveal the history of Évora and
---

Visit Elvas
Located close to the border, Elvas fought to maintain the independence of Portugal and its history.
---