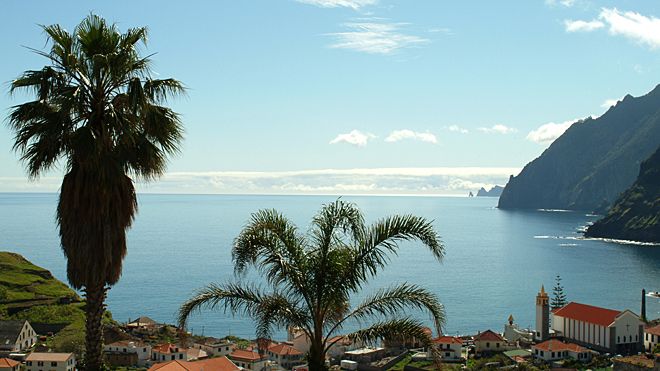 Porto da Cruz
---
---
---
Island of Porto Santo
The Island of Porto Santo is a haven of gold and blue, where the pace of everything is tranquil, inviting relaxation and rest.Right in the Atlantic Ocean, Porto Santo, 11km long and 6km wide, has been long dubbed the Golde
---

Discovering Funchal
At whatever time of year, its mild climate makes Funchal the ideal destination for a short break.
---

Living Nature in Madeira
One of Madeira's greatest tourist attractions is its exuberant, diverse vegetation, whose combination of the tropical and the Mediterranean produces a patchwork of plants that are rich in shades of green, and of various shapes and sizes.
---

Gardens, Parks and Quintas in Madeira
Famous all over the world for its natural beauty, the Island of Madeira is often called "the floating garden of the Atlantic".
---