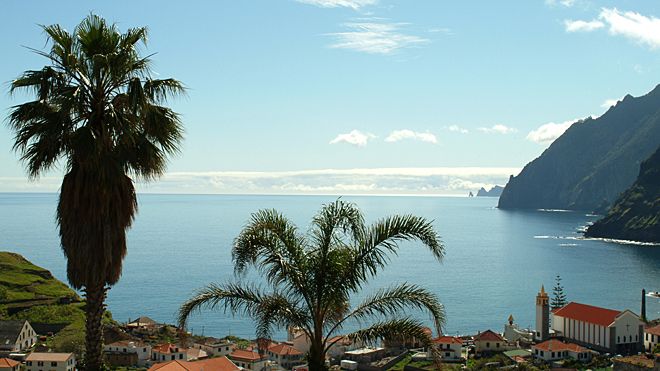 Porto da Cruz
---
---
---

Living Nature in Madeira
One of Madeira's greatest tourist attractions is its exuberant, diverse vegetation, whose combination of the tropical and the Mediterranean produces a patchwork of plants that are rich in shades of green, and of various shapes and sizes.
---

Gardens, Parks and Quintas in Madeira
Famous all over the world for its natural beauty, the Island of Madeira is often called "the floating garden of the Atlantic".
---

Madeira's levadas
About 1,500km of levadas (irrigation channels) to explore, discovering breathtaking landscapes: a unique encounter with nature. Alongside its natural beauty, Madeira has another no less surprising beauty to offer: its great netwo
---

Tour around the Island of Madeira
Despite its small surface area, Madeira is rich in majestic sceneries of rare beauty. The best way to get to know its charms is to rent a car and set off to discover this floating garden!
---