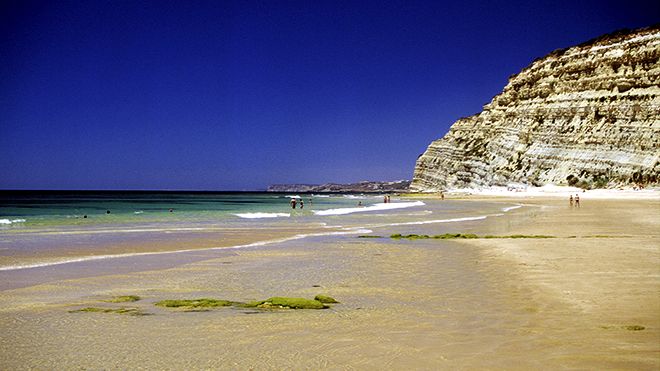 ---
---
---

Beaches
Covering more than 850km, the Portuguese coast boasts such a large number of fine, white sandy beaches that it's almost impossible to keep count.
---
Barlavento-Sotavento: beaches from one end of the coast to the other
The Algarve coast begins in the Natural Park of Costa Vicentina, an extension of the Alentejo coast. Between Odeceixe and Sagres you hardly seem to be in the Algarve, such are the differences between this area and the eastern and
---

The Algarve beaches
From long, sandy beaches protected by golden cliffs to small bays nestled between rocks, the Algarve has beaches to suit all tastes.
---

Vicentina Coast
The coastal strip between Odeceixe and Burgau is known as the Vincentina Coast, and is a different part of the Algarve, where the preserved nature has a strong, wild character, creating landscapes of breathtaking majesty. This are
---