Take a little of Portugal home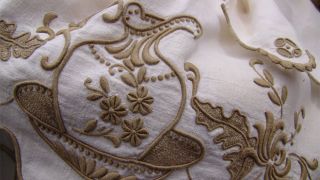 When we make a trip or discover a new place, we like to take a souvenir home or take the opportunity to buy some gifts. We usually look for objects or products that are representative of the country and its culture, which are unique.

Here are a few ideas of what is produced in Portugal and that you can take home.

Wine
A bottle of wine is always appreciated, whether it's the classic Port or Madeira fortified wines or a good reserve or table wine from one of the demarcated wine regions. After all, Portugal is the 11th wine-producing country in the world and the 10th for exports.
Wine can be purchased at a wine shop for more specialised and personal advice, but you will find a good range in any supermarket. If you are in doubt and because the choice is so vast, it is always useful to consult Wines of Portugal, which has shops at the major airports.

Cork
Cork is one of the country's most characteristic natural products. Portugal is the world's foremost manufacturer of cork and accounts for 53% of world production. Besides this, the area of cork oak plantations corresponds to 25% of its distribution worldwide.
Although cork stoppers are the most familiar object, many other things are made of cork, particularly in the areas where it is produced such as the Alentejo, where 72% of total production is concentrated. Cork fabric was recently created, and you can find many objects, accessories, shoes and clothes made with this material, which has some greatly appreciated properties, such as the fact that it is sturdy, versatile, recyclable, hypoallergenic and has thermal qualities.

Textiles and Fashion
The textile industry is one of the most representative in the Portuguese economy, accounting for 10% of exports.
The fabrics are recognised for their quality, and are the choice for many brands worldwide, both for clothing or household items. Portuguese designers like Ana Salazar, Fátima Lopes, the duo Manuel Alves/José Gonçalves, José António Tenente, Filipe Fapisca and Storytailors, among others, are internationally recognised references in fashion and design.
---