The Golf Sketch Tour in Lisbon and Algarve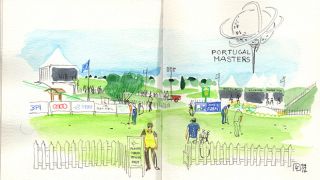 Portugal has already won several international awards as a golf destination and many golfers appreciate the fact that even in the winter the playing conditions are excellent. These facts have justified a Sketch Tour Portugal trip on which Portuguese sketcher Luís Frasco was invited to be host to Swedish sketcher Ida Bellarian.

There are around 90 courses that offer a great variety of challenges, with wonderful landscape architecture that takes advantage of the endemic vegetation, the natural lie of the land or closeness to the sea. It was these carefully tended settings with their relaxed and peaceful atmosphere that inspired the sketchers. Ida Bellarian even came to identify with the concentration of golfers at the moment of the shot.
The Golf Sketch Tour was in the regions of Lisbon and Algarve, where it followed the Portugal Masters, one of the more important international events. And naturally, close to Lisbon, they visited Sintra and Cascais, and in the Algarve there was time to visit some beaches near Lagos and Albufeira, and also to enjoy the Portuguese gastronomy.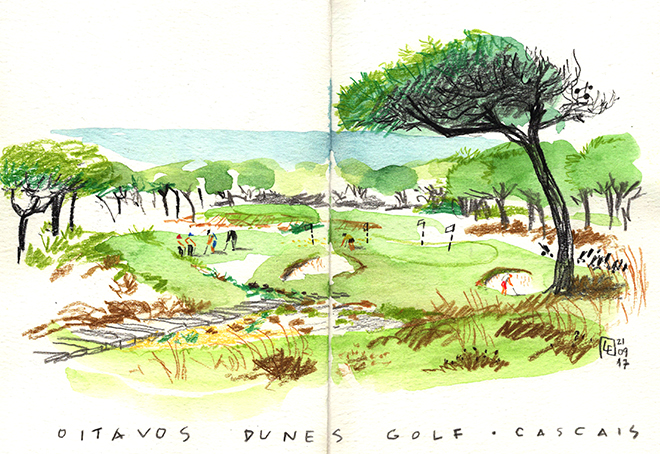 © Luís Frasco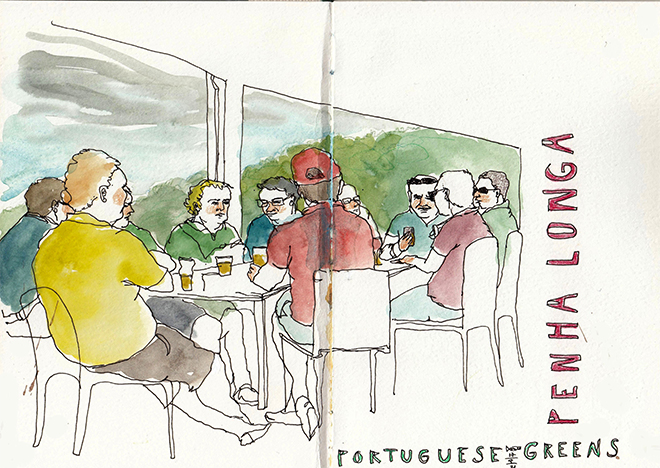 © Ida bellarian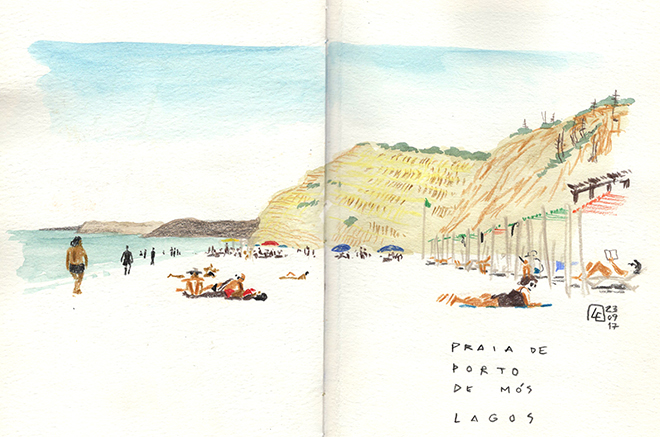 © Luís Frasco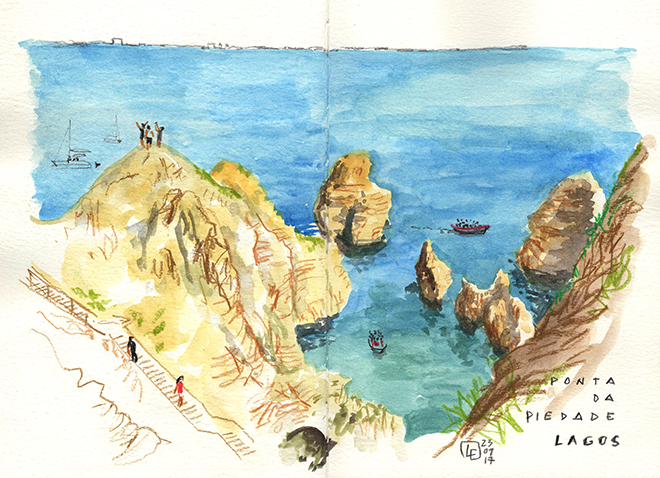 © Luís Frasco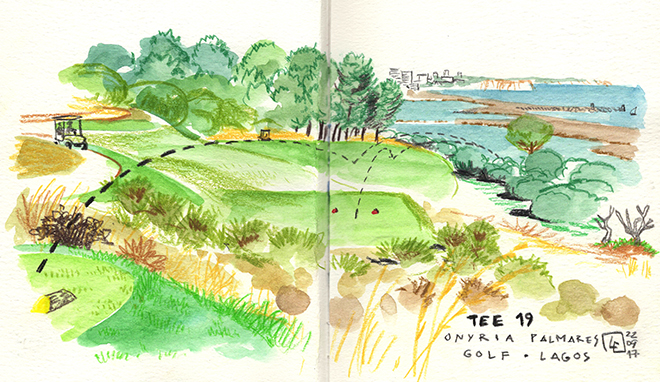 © Luís Frasco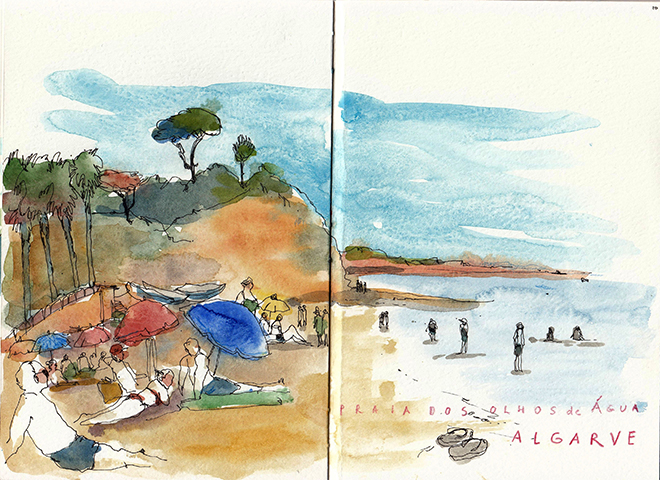 © Ida bellarian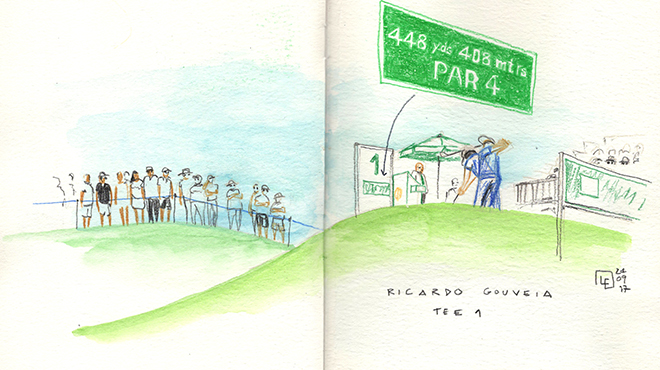 © Luís Frasco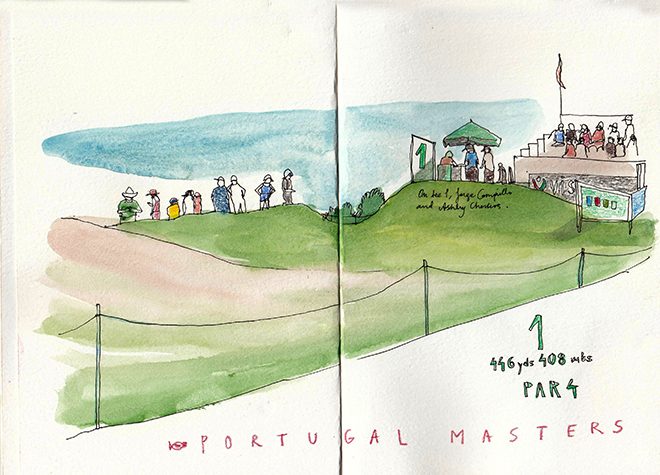 © Ida bellarian


---