Sagres Birdwatching Festival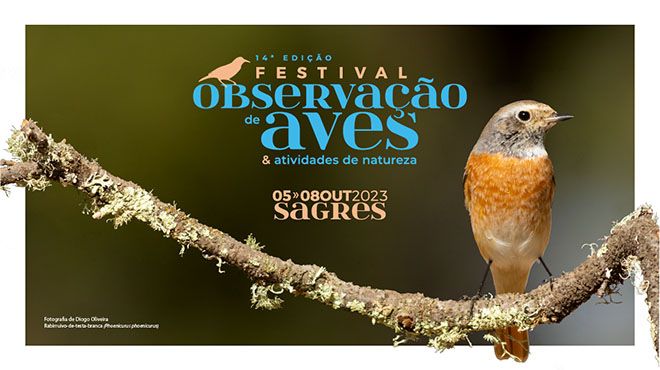 Sagres Birdwatching Festival
Plan your visit to Sagres and do not miss the Birdwatching Festival!
In October, Sagres in the Algarve will host the largest birdwatching event held in Portugal: the "Bird Watching Festival". Sagres, a place with a huge biodiversity and beautiful landscapes, is at this time of the year the main crossing point in Portugal for migratory birds, towards the warm lands of Africa.

The program includes more than 160 different activities where you can participate alone or with friends or family. It includes activities such as field trips, boat trips, short-courses, environmental education workshops, bird ringing and monitoring sessions, and much more. But there are other possibilities: pedestrian walks, guided tours about the history of Sagres, walks with donkeys or horses or boat trips to watch dolphins or birds. Some activities are free and others have a special price for the Festival. During the four days of the Festival the participants may have access also to several discounts in services promoted by local partners, including accommodation, restaurants and shops.
Start Date:
05 October 2023
End Date:
08 October 2023
Contacts
---