Cordastrong Unipessoal, Lda.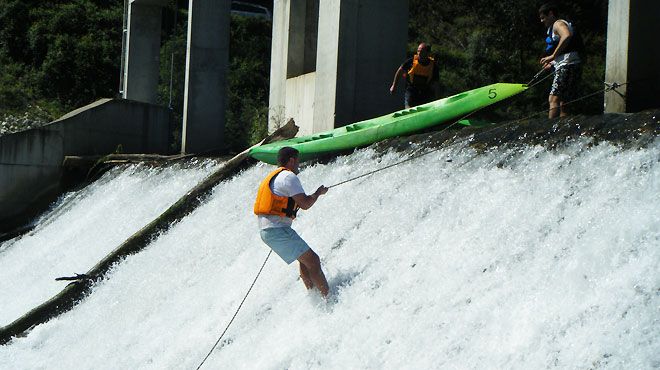 Cordastrong Unipessoal, Lda.
Besides your entertainment and satisfaction, we aim to convey the benefits of sports and adventure in your personal development (psycologically, fisically, emotionally and socially). We achieve this by offering a great variety of activities, each one being monitored by highly qualified and experient people, in order to ensure the correct methodology for each group that visits us.
We think it's very important to say that our work is motivated by three distinct aspects: the total satisfaction of our clients, our clients' safety and, last but not least, the preservation of the environment.
Contacts
Address:
Carameleiro 3260-308 Figueiró dos Vinhos
Telephone:
+351 917 777 126
Cycling
Canoeing
Canyoning
Climbing
Waterski
Kayak
Diving
Mountain Climbing
Orienteering
Paintball
Fishing
Walking
Rafting
Abseiling and Aerial slides
Target shooting
Off-roading
Registration No.: 50/2006
Registration No.
: 50/2006
---