Pena Aventura Park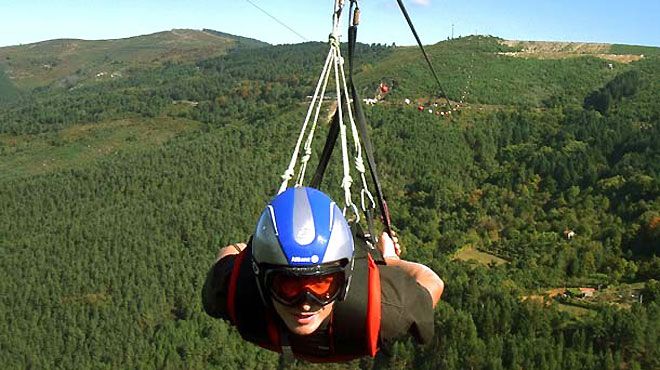 Pena Aventura Park
PENA ADVENTURE PARK The new park is the recreational activities and Sports Adventure located in Ribeira de Pena, Vila Real district, for all sorts of people who enjoy getting active in touch with nature. This will certainly be a park for all ages and will have the most varied activities in the open, providing feelings of freedom and pure adrenaline, causing people to mingle more, feel more healthy and well laid out, freeing them from stress day-to-day.

In Fantasticable people will be attached to a cable slide by him and a mountain to the other at different speeds, with the feeling that they are really flying.

Come meet PENA ADVENTURE PARK and enjoy a day of pure adrenaline. Experience the World's Largest Fantasticable!
Keep the spirit of adventure, excitement to your life!
Contacts
Address:
Bustelo - Salvador 4870-110 Ribeira de Pena
Telephone:
+351 259 498 085 / +351 935 010 874
Jet ski hire
Cycling
Canoeing
Canyoning
Climbing
Kayak
Mountain Climbing
Nature watching
Orienteering
Paintball
Walking
Rafting
Abseiling and Aerial slides
Target shooting
Off-roading
---