Capela de São Pedro de Balsemão - Lamego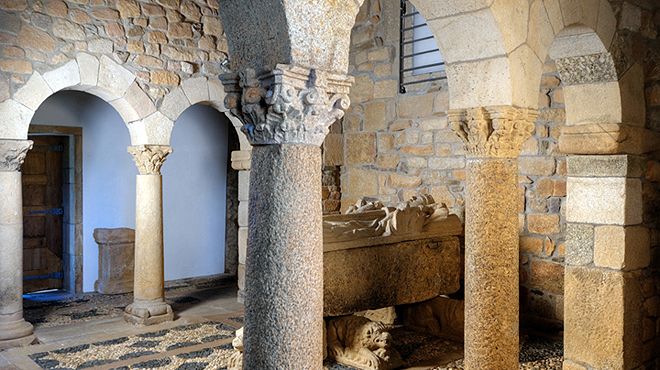 Capela de São Pedro de Balsemão - Lamego
A seventh-century Suevian-Byzantine church, which is unique in Portugal. Rebuilding work undertaken in the seventeenth and eighteenth centuries completely altered its original appearance.

Having the structure of a three-naved church with a chancel, the interior houses two remarkable pieces: the tomb of the bishop D. Afonso Pires (fourteenth century) and Nossa Senhora do Ó (a fourteenth-century sculpture of the Virgin Mary in Ançã stone).
Contacts
Address:
Balsemão
5100-013 Lamego
Telephone:
+351 254 600 230
9:30 am - 1pm / 2pm - 6 pm (Wednesday-Sunday); 14:00-18:00 (Tuesday);
Closed: Monday, Tuesday morning, first weekend of each month and national public holidays.
---