A Abegoaria - Animação e Aventura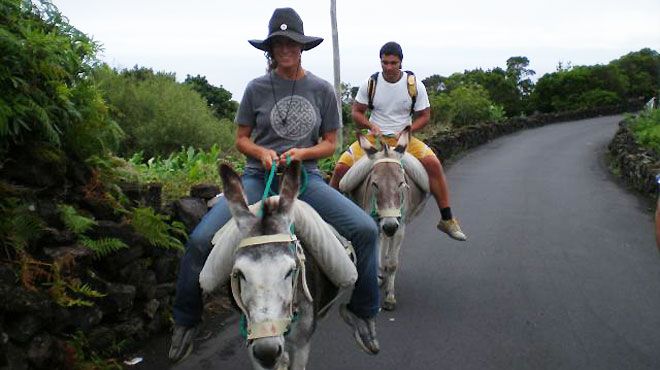 A Abegoaria - Animação e Aventura
The Abegoaria Adventure was born from the will to contribute for the spreading and valuation of the natural heritage of the island of Pico, Azores. Through our activities we intend to show the geologic wealth, landscapes and culture of our island.

We offer you walking tracks, tours in BTT, donkey rides and tours in moto4, mountain climbing and speleo with experienced and qualified guides, so you can (re) discover th best of Pico island with adventure and the security.
Contacts
Address:
Caminho do Poço Diogo Vieira, Prainha 9940-032 São Roque do Pico – Açores
Telephone:
+351 292 642 834 / 917 815 902
Boats for hire
Bike hire
Motorbike rental
Cycling
Canoeing
Horse-Riding
Climbing
Potholing
Kayak
Diving
Mountain Climbing
Off-road motorcycling
Birdwatching
Whale watching
Nature watching
Observation of geology
Orienteering
Paintball
Boat Trips
Fishing
Walking
Travellers Cheques accepted
Credit cards accepted
Registration No.
: 09/2005
---