Vila Viçosa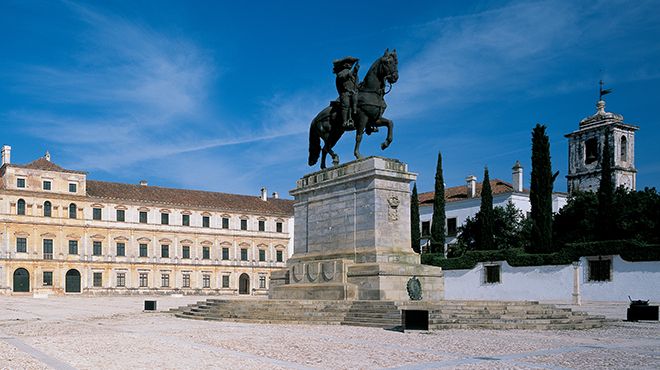 Vila Viçosa
Situated in one of the most fertile regions in the south of Portugal, Vila Viçosa was often at the centre of some of the most important moments in the country's history.

The House of the Dukes of Bragança, the most powerful noble family after the Royal Family, was established here. The first Duke of Bragança was D. Afonso, the illegitimate son of D. João I (1385-1433). But the building of the Ducal Palace, which is now open to visitors, was actually the work of the fourth Duke of Bragança, D. Jaime, who made an important contribution to the town's development in the sixteenth century. During the holding of the Cortes or parliament in 1646, D. João IV, the eighth Duke of Bragança, crowned the image of Our Lady of the Conception, who was worshipped at the parish church, and declared her to be the patron saint of Portugal. After that time, the kings of Portugal never again wore the royal crown.

Vila Viçosa region is known for the marble, extracted and cut at more than 160 quarries, and internationally famous (especially the pink marble).
---