Marialva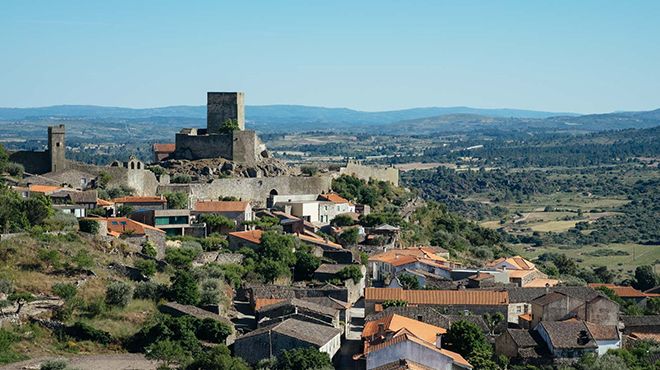 Marialva
Because of its splendid location on the top of an almost inaccessible cliff, on the left bank of the River Alva, the small village of Marialva was an important military stronghold in the Middle Ages.

The same position was, in fact, also the cause of its decline. When wars began to be fought with firearms, the old mediaeval castles became obsolete and lost their function of defending and protecting the local populations, who began to live outside the walled enclosures of the citadels.

This ancient settlement was already inhabited in the 6th century BC by the Aravi tribe. It was successively occupied by the Romans (who gave it the name of Civitas Aravorum), by the Suevi and Arabs, who installed themselves in its defensive fort. It was conquered in 1063 by Ferdinand the Great, the king of León, who gave it the name of Malva, later changed to Marialva. It is also said that the king of Portugal, D. Afonso II, gave the settlement to one of his lovers, D. Maria Alva, in 1217, and that she was the one who gave her name to the village. The castle was rebuilt by D. Sancho II of Portugal, around the year 1200, on the ruins of the Romanised hill fort.

Mediaeval cobbled streets flanked by Gothic walls and doors lead to a small square with an elegant 15th-century granite pillory, the former prison and the court. The 16th-century parish church, with its Manueline door, is dedicated to St. James.

Standing on the ancient pilgrims' route, Marialva still celebrates the annual fair of Santiago (St. James) on the Apostle´s Day (25 July).
---