Museu Carlos Machado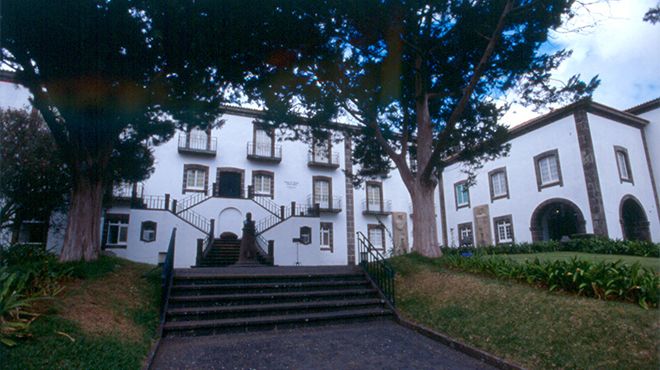 Museu Carlos Machado
Carlos Machado Museum
The Carlos Machado Museum has been housed since 1943 in the former Convent of Santo André. The collection includes the natural history collections assembled by Carlos Maria Gomes Machado, the museum's founder.

On the ground floor, there is an area dedicated to ethnography with scenes from Azorean life, and an exhibition of 19th and 20th-century toys. This floor provides access to the interior of the Church of Santo André.

The upper floor is dedicated to the art collection, with paintings dating from the 15th to the 20th-century, and sculptures including the works of Canto da Maia, constituted by gold and ivory statues.
Contacts
Address:
Rua João Moreira 9500-075 Ponta Delgada
Telephone:
+351 296 283 814
Tuesday to Friday: 10am – 5.30pm Saturday and Sunday: 2pm – 5.30pm Closed: Monday and Holidays
---