The Douro Line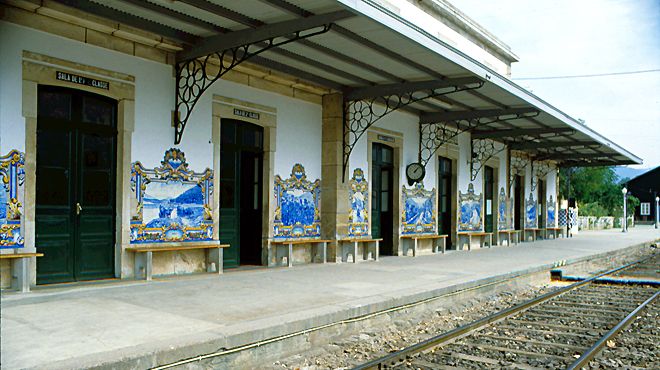 The Douro Line
The 203-kilometre Douro railway line runs from Oporto to Barca d´Alva and was opened in 1887. The engineering difficulties in overcoming the natural features of the valley resulted in a grand total of 26 tunnels and 30 bridges. The result is an unforgettable route through some truly impressive natural beauty.

The historical route begins at Régua Station, in the heart of port wine country, where the first train arrived right in 1878.

The journey considers to Pinhão right along the bank of the river. This is one of the most beautiful railway stations in the country. It is finished in tile panels depicting workers in the vineyards and some of regional landmarks and records of the years when it would win the annual "Station in Bloom" prize. The station has become an essential stop-off for all tourists visiting the region.

The Tua station is at the end of the line. Its name derives from the tributary that joins the Douro between colossal rock cliffs. However, from here it is possible to continue through to Mirandela on the Linha do Tua, another impressive piece of engineering, was completed in 1887. Dynamite was used to carve out the route running along the peaks of sheer cliffs. From the windows of the small train, the views out over the ravine tens of metres below are both impressive and austere. When the landscape begins to soften, you know that your are approaching the Mirandela plain which represents the end of the line.