Museu Monográfico de Conímbriga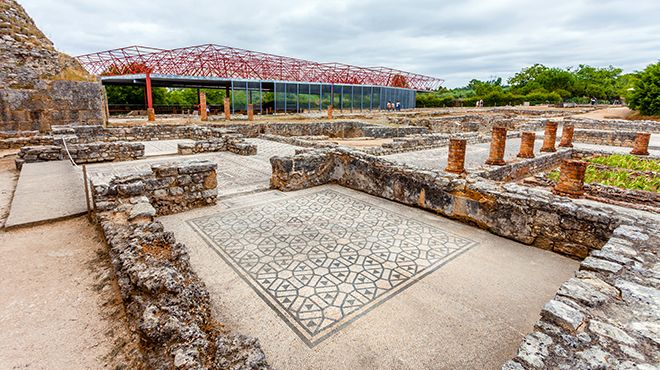 Museu Monográfico de Conímbriga
Founded in 1962, this museum is the corollary of the many manifestations of interest and study that the ruins of the Roman city of Conimbriga have provoked in Portugal and abroad since the Renaissance.

Through everyday or symbolic objects, that evoke the religion, beliefs and way of life of the inhabitants, the permanent exhibition provides a historical summary that is essential for an understanding of Conimbriga from the early awakenings of the Iron Age to the Middle Ages, with a special emphasis on the Roman heritage.

In particular, there is a valuable collection of mosaics, sculptures, Roman and Visigoth coins and several household and agricultural utensils. One of the curiosities that you can see in this interesting museum is the reconstitution of the Flavian imperial forum, which is a celebration of the emperor and the cult associated with him.
Contacts
Address:
Conímbriga 
3150-220 Condeixa-a-Velha
Telephone:
+351 239 941 177
June / September - 9am – 8pm (Tuesday to Sunday) October / May – 10am – 6pm (Tuesday to Sunday) Closed: Monday, 1 January, Easter, 1 May and 25 December Ruins: June / September - 9am – 8pm (Monday to Sunday) October / May – 10am – 6pm (Monday to Sunday)
---