Igreja de Santa Maria do Olival - Tomar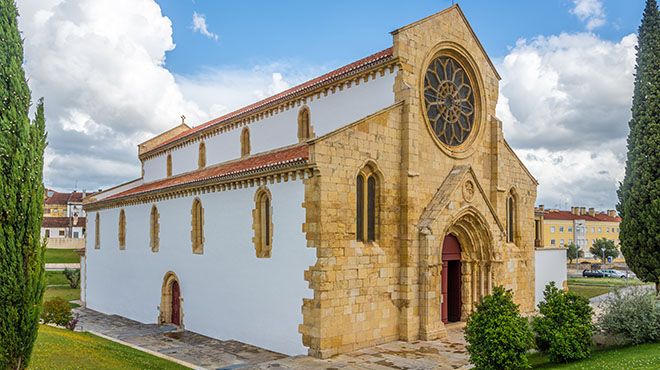 Igreja de Santa Maria do Olival - Tomar
The Igreja de Santa Maria do Olival was built at the orders of the knight Gualdim Pais in the 12th century to serve as the Pantheon for the Order of the Knights Templar. Inside the church are the Gothic tombs of Gualdim Pais, Mestre Lourenço Martins and Mestre Dom Gil Martins.

The church that can now be seen by visitors dates from the 13th century and, because of its characteristics, is considered to be a classic example of Portuguese Gothic architecture. Its interior is spacious with a central nave and two side aisles lit by the large rose-window in the façade. The church has a plain and simple appearance both inside and outside, which is a typical feature of the Mendicant Orders. It is believed that its master builder also worked on the Mosteiro de Alcobaça.

At the top of its main façade is a rectangular tower that is thought to have had a tunnel connecting the church to the Castle of the Knights Templar in Tomar.
Contacts
Address:
Estrada de Marmelais de Baixo
Tomar
Disabled access
Accessible route to the entrance:
Accessible entrance:
Accessible circulation inside:
People in wheelchairs must enter from the right side of the building, via a ramp. Moving about inside is possible because there are large spaces and the floor is level, without barriers.
---