Termas de Monfortinho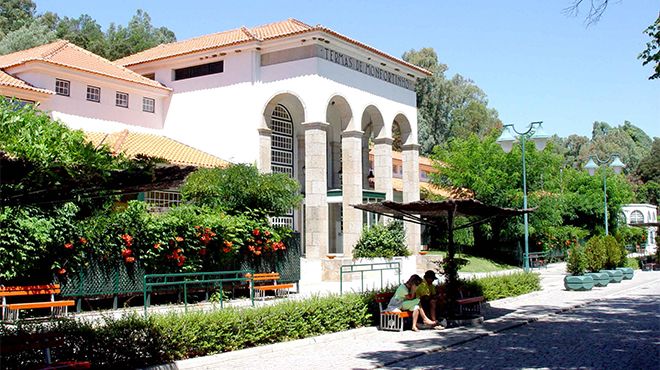 Termas de Monfortinho
The existence of Roman remains has led to the belief that the Monfortinho springs were used during the Roman colonisation, although it is only from the 17th century onwards that there is reliable evidence of their use. The spa became important in the forties(20th c.) with the building of newfacilities, and today is one of the most prestigious in the country.

Located in Beira Baixa, on a wind-sheltered plateau, Monfortinho Spa benefits from the excellent local microclimate. Closeby is Idanha-a-Velha, an ancient city of Egitânia, that stands as a remarkable witness to the history and culture of the Portuguese people.

The programmes specially directed towards physical and mental relaxation complement each other to guarantee that a visit to Monfortinho Spa is well worthwhile.
Contacts
Address:
Monfortinho  
6060-072 Monfortinho
Telephone:
+351 277 430 400
Water type
: Hyposaline and containing carbon anhydride
pH level
: 5.7
Water temperature
: 31
Accommodation facilities available
Bathing Season
: From 1st January to 31th December
From Monday to Sunday: 8.30am - 1pm / 4.30pm - 6.30pm
Leisure Activities: Tennis, Bicycle and Boat Hire, Badminton, Fitness Training Circuit, Mountaineering, Fishing, Hunting, Swimming, Windsurfing, Skating, Mini-Golf, Sports and Clay Pigeon Shooting.
---