Cabeça Aldeia Natal (Cabeça Christmas Village)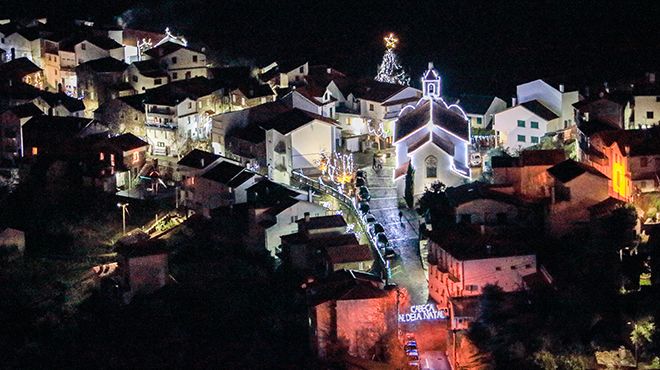 Cabeça Aldeia Natal (Cabeça Christmas Village)
The first 100% eco-sustainable Christmas village is held again this year in Cabeça, near Seia.

The festival is unique in the country in terms of decoration: all the materials used are taken from nature. It is also the first Led Village of Portugal. All this decoration, which includes the famous Serra da Estrela wool, is made and prepared by the residents, who receive visitors in their homes.

It thus creates an environment at the same time magical and familiar, entitled to musical performances, theater plays, film screenings and hiking, among other activities.
Start Date:
08 December 2023
End Date:
01 January 2024
Contacts
---