Centro Ciência Viva do Lousal - Mina de Ciência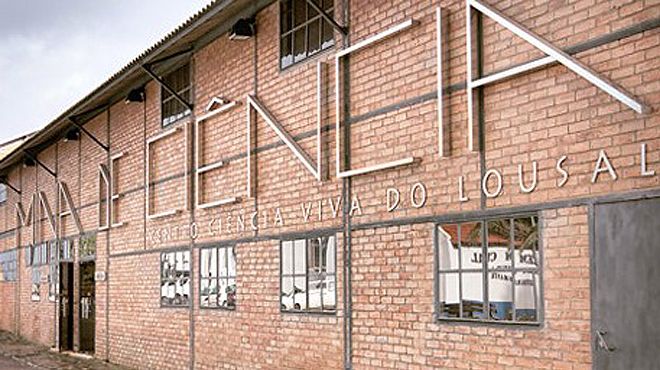 Centro Ciência Viva do Lousal - Mina de Ciência
The Centre has been set up in a building that was associated with mining activity in the past and where the Geology Office, the Oil Storage Room, the Time-keeping Room, the Lantern Room, the Working Equipment Room and the Bathhouse were located.

The Mining complex of Lousal was active between 1934 and 1992, and after some years of inactivity, it reopened to play a role only in the context of industrial archeology - the building was adapted in order to function as a space for the dissemination of scientific and technological culture and today it offers a variety of functions: exhibition areas, interactive exhibits, a virtual mine, a laboratory, a cybercafé, an auditorium, recreational spaces and a viewpoint.
Contacts
Address:
Avenida Frédéric Velge - Lousal
7570-006 Lousal
Telephone:
+ 351 269 750 520 / 522
10 a.m.-6 p.m.;
Closed on Mondays.
---