EVOA - Espaço de Visitação e Observação de Aves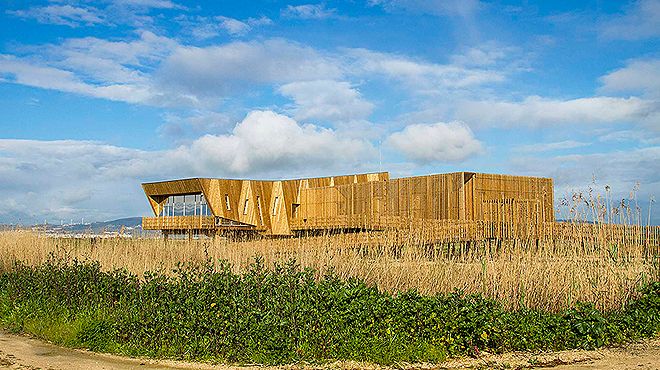 EVOA - Espaço de Visitação e Observação de Aves
EVOA - Tagus Estuary Birdwatching and Conservation Area
EVOA is situated in the Natural Reserve of the Tagus Estuary (RNET), which is included in the Natura 2000 network since 1980 and is recognized as a wetland of international importance (Ramsar Site).

The visitor can enjoy the wild birds, mostly in three freshwater wetlands, with 70 ha, created by the project and managed for birds. The necessary tranquility and convenience for visitors are guaranteed through hidden trails and hides that are strategically located.

The Visitor Centre offers a pleasant experience of visitation. It leads visitors to know the birds, the estuary and the lezíria and to participate in various interactive activities. In addition to the exhibition area, the centre has a multi-purpose auditorium and a cafeteria where visitors can enjoy the space and the beautiful scenery. EVOA has programs of interpretive guided tours and birdwatching appropriate to different audiences and ages. It also provides other recreational and educational activities and special access conditions.

Contacts
Address:
Lezíria Sul de Vila Franca de Xira
Telephone:
+351 926 458 963
Birdwatching
Nature watching
Orienteering
RNAAT 79/2013
Registration No.
: 79/2013
---