Going to the beach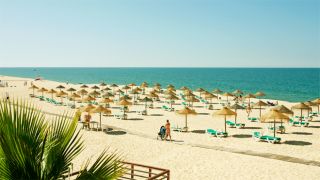 After a few months at home it feels good to spend a few days on the beach enjoying the outdoors and feeling the sea breeze.

The Portuguese Atlantic coast with a wide variety of mostly white and fine sandy beaches, a long summer, and many hours of sunshine spread throughout the year make Portugal an excellent beach destination and a good option for your next vacation.

The quality and beauty of Portuguese beaches are well known, and we know that choosing one is not easy. We have 372 beaches awarded with the European Blue Flag and 208 considered Accessible Beach!

So you can visit them with full peace of mind, we share with you this summer's rules for visiting the beaches. To help you choose the best beach, an information system was implemented that shows the level of occupancy using signs:
- Green: low occupancy (< 50%)
- Yellow: high occupancy (50 - 90 %)
- Red: full occupancy (> 90%)

That information will be updated in real time on the "Info Praia" app (available for iOS and Android) and oon the Portuguese Environment Agency's web site - https://infopraia.apambiente.pt.

Fines
For non-compliance with the rules, a fine of € 50.00 to € 100.00 may be applied in the case of individuals, and from € 500.00 to € 1,000.00, in the case of entities.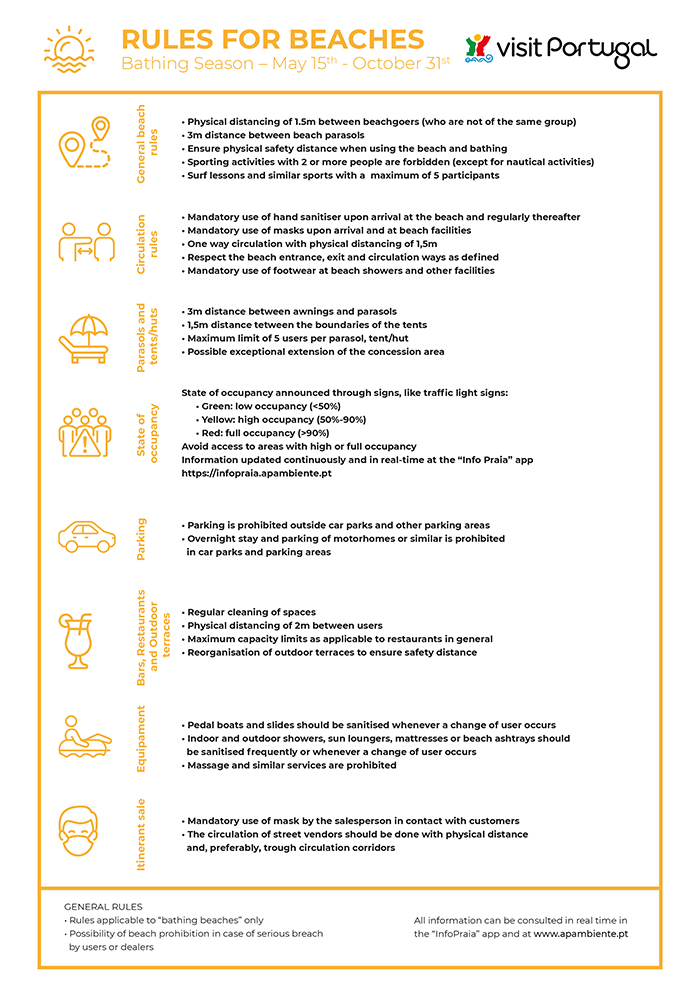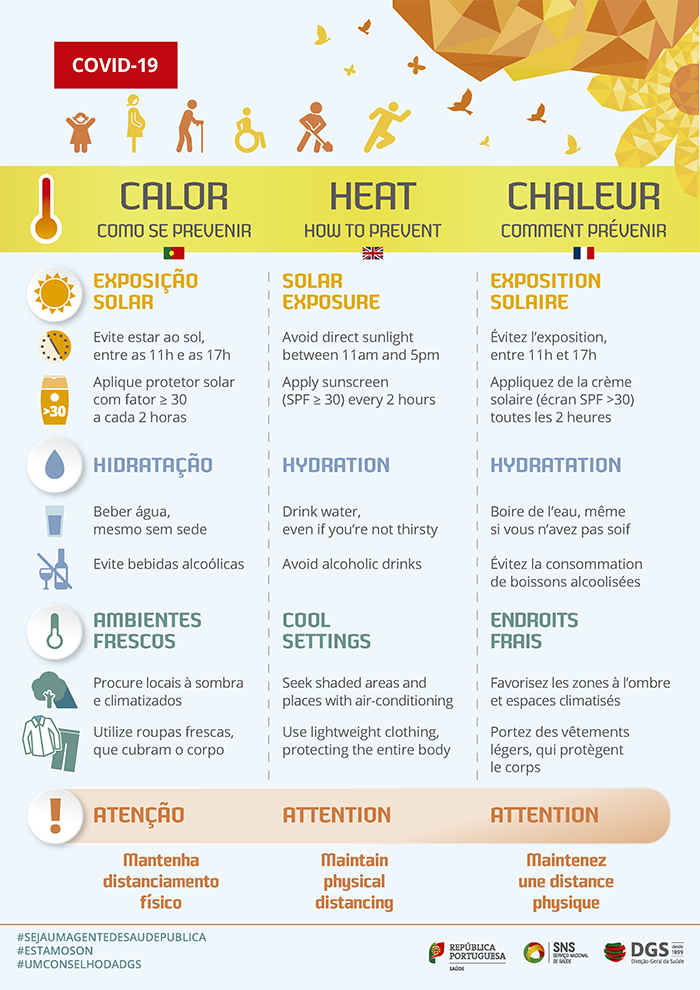 ---