Golden Tulip Caramulo Hotel & Spa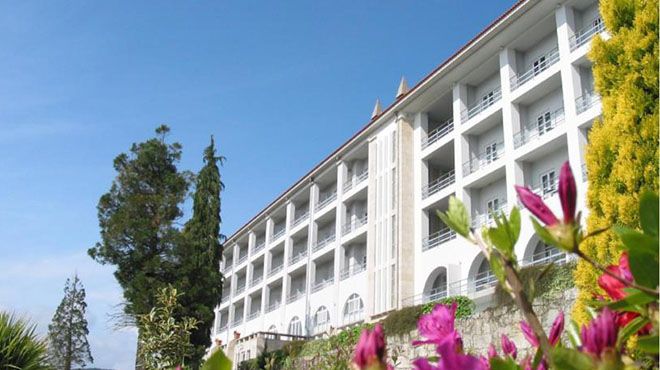 Golden Tulip Caramulo Hotel & Spa
Type of accommodation
Hotel accommodation
Category:
Hotel
Classification:
****
Your place of rest right in the heart of Serra do Caramulo. Built in the building that once was a Sanatorium belonging to the Portuguese Army, due to the excellent air quality that is breathed at 800 meters altitude, this idyllic place will surely guarantee days of a charming quietness with the certainty that the time that is following your stay will be of great energy and productivity.
The 87 air-conditioned and comfortably furnished rooms provide a warm and pleasant base for your stay.
Enjoy a relaxing stay at AnimaCorpus SPA with the best view over the Mountain.
Golden Tulip Caramulo Hotel & SPA is just a few minutes' walk from the local antique car museum. The Museu do Caramulo presents an art collection with works by Picasso, Dali and other modern masters. Free Wi-Fi is available in public areas.
Contacts
Address:
Av. Dr. Abel de Lacerda
3475-031 Caramulo
Telephone:
+351 232 86 01 00
Gymnasium
Swimming-pool
Indoor swimming-pool
Number of beds
: 174
Number of rooms
: 83
Number of suites
: 4
---