#HeritageToShare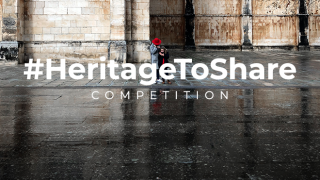 The Portuguese World Heritage is evidence of many centuries of the country's history and culture, but also of universal history. In every city, monument and landscape there are countless stories and memories that make these places special. But heritage also exists in each of us, in our past, in the stories we keep with us. We all carry stories, which must be known, valued and preserved.

Join us and take part in #HeritageToShare. To participate, check the terms and conditions here.

We highlight the main rules bellow:
1. Share on your personal Instagram account a photo of a Portuguese World Heritage Site (classified by UNESCO), accompanied by a personal story;
2. Use the hashtag #HeritageToShare and identify @visitportugal;
3. Have an open profile (public) during the competition period;
4. Participate as often as you like, as long as you have different content (text and image)
The 5 winners of the competition will be awarded a prize under the motto "Heritage for one day" in Portugal. The prize includes a round trip for 1 person, a 2-night stay and a unique experience to be defined by Turismo de Portugal.

We count on you to tell us your stories!

List of World Heritage Sites considered in the competition:
---