International Museum Day 2022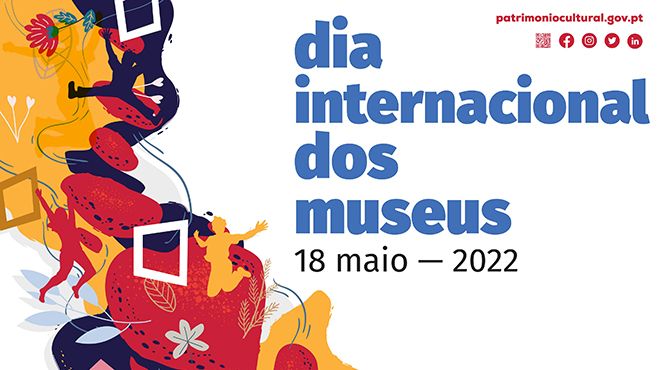 International Museum Day 2022
On 14 May, take part in the European Night of Museums and on 18 May celebrate the International Day of Museums.

This year, the motto for the celebration is a reflection on the "Power of Museums" and their ability to produce positive changes in their community, taking into consideration sustainability, digitization, accessibility and education, issues that are on the agenda in our society.

The power of museums in achieving sustainability, as strategic partners in the implementation of the United Nations Sustainable Development Goals, is materialized in the dissemination of scientific information on environmental challenges and in their relevant contribution to the promotion of the social economy.

With the power to be able to innovate, namely in applying new technologies to everyday life, museums become more accessible and more attractive to different audiences.

Museums also have the power to strengthen the community through education. By upholding democratic values and providing lifelong learning opportunities for all, museums strengthen communities and contribute to the formation of an informed and engaged society.

The purpose is to highlight the transforming power of museums and their important role in building a better world.

On 14 May, take advantage of the European Night to visit museums and participate in multiple activities that, in this way, challenge visitors to enjoy a cultural experience outside the usual opening hours.

The International Museum Day, celebrated annually on 18 May, was created in 1977 by ICOM - International Council of Museums, in order to contribute, in society, to a reflection on the role of museums in its development.
Start Date:
14 May 2022
End Date:
18 May 2022
Contacts