José de Almada Negreiros: a way to be modern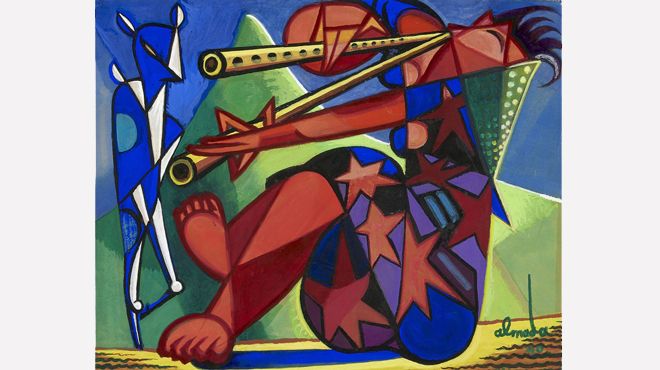 José de Almada Negreiros: a way to be modern
Do not miss the anthology exhibition on Almada Negreiros in the Fundação Gulbenkian and get to know the work of this Portuguese artist who was the catalyst of the avant-garde in the 1910s and left his mark on the whole of the 20th century.
A profuse and diversified author, Almada (1893-1970) put into practice a singular conception of the modern artist, unfolded through multiple crafts. For Almada, all art, in its various forms, would be a part of the "show" that would be the artist's mission to present to the public, making each work, gesture or attitude a medium for showing a total idea of modernity.
This exhibition displays a series of works that reflect the complex, experimental, contradictory and hybrid condition of modernity. Painting and drawing are seen to be closely linked with the work that Almada did in collaboration with architects, writers, publishers, musicians, set designers and film directors.

This choice also gives visibility to the strong presence of the cinema and the persistence of the graphic narrative throughout his work. In addition there are unpublished works and studies that will disclose different facets of the artistic work process of José de Almada Negreiros.
Start Date:
03 February 2017
End Date:
05 June 2017
Contacts
Lisboa - Fundação Calouste Gulbenkian

---
---