M&I Portugal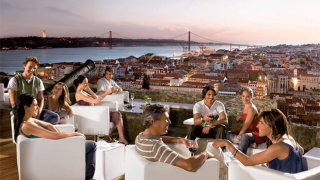 Its natural location makes Portugal an exceptional place for holding meetings, conferences and major international events. This fact is confirmed by its ranking as 10th in the ICCA (International Congress and Convention Association) classification, among countries around the world.

For those who want to assemble participants from various countries or hold corporate events to encourage the incentive to work along with opportunities for discovery and recreation, Portugal is a destination that should be considered.

Located in south-west Europe, it is a journey of only a few hours from the major cities of Europe, and it is a central point in the connections linking Europe, America and Asia. Together with this very favourable geographic location, the capacity for hosting international events, the mild climate throughout the year and the acknowledged ease with which a large part of the population understands foreign languages are factors that are bound to facilitate the organisation of any event or conference.
When choosing the venue, the cities of Lisbon and Porto, along with the Algarve and Madeira, regions are examples where the quality offering of services and tourism amenities is internationally recognised, as happened recently in the World Travel Awards 2016.

Promoters wishing to organise an event in Portugal can count on the expert assistance of the Official Convention Bureaux and apply for a specific programme of financial support to attract and hold corporate and group conferences.

If you are organising a big event, take up this suggestion and choose Portugal!
---