Sunset Summit @ Portugal Pavillion
Relax, have a drink and a bite to eat after your day at Web Summit.

The Portugal Pavillion, a short step from the ALTICE Arena, is open to all Web Summit attendees and boasts a lounge bar and terrace with river views.

At the Pavillion, there will be a few different areas:
√ Welcome Lounge, where you can enjoy the sunset and chill out with some music

√ #CantSkipPortugal, where you will enter an immersive 360º sound and light experience by OCUBO while learning more Portuguese tiles, "azulejos".

√ Portuguese Waves, where you can check the best surf spots to discover and experience on a 3D ride. There will also be music and cocktails.

√ Portuguese Art & Music, where you can find the best of the urban art in Portugal, plus dancers, artists and performances.

√ Google Sunset Lounge, where you can explore some exciting Google installation, with a river view, as the sun sets.

√ Main Stage & Food (outdoors), where you will have access to street food, to a lounge and relaxing areas. There'll be music shows with prominent Portuguese artists and DJs before and after the concerts.
Be sure to visit the best panoramic view over the River on the first floor, while you sip a good glass of wine.

Take a look at the program: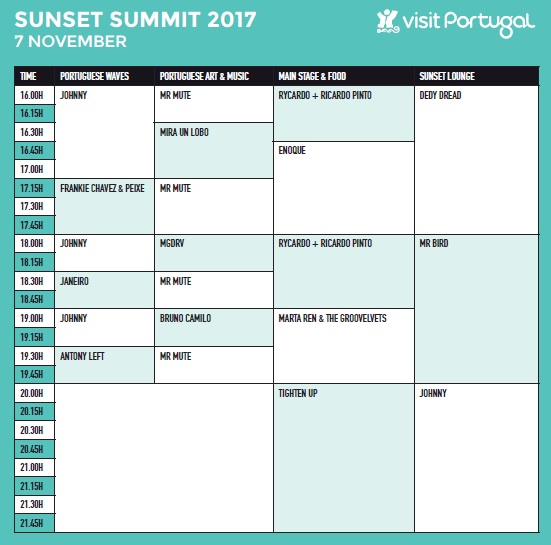 ---