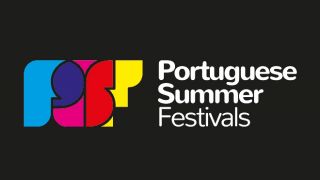 Music, sun and sea, partying every night and 850km of beaches: this is the best combination, at summer festivals in Portugal.

You have great concerts, excellent beaches, nice people and nights that last until daybreak. From shows with major talents to great events in the international calendar, Portugal loves its festivals.

In addition to good music, festivals are an opportunity to know the places in an atmosphere of complete relaxation and fun.

Lisbon and Porto have been acknowledged every year as the ideal destinations for city breaks and their nightlife, the natural continuation of this festive atmosphere, is very vibrant. The highlights are Rock in Rio, NOS Alive and Super Bock, Super Rock in Lisbon, NOS Primavera Sound in Porto, and MEO Marés Vivas in Vila Nova de Gaia.




In the countryside, in the Porto and North region, Vilar de Mouros, the oldest Portuguese festival, and the Vodafone Paredes de Coura festival at the Taboão river beach, or the Boom Festival at the Idanha-a-Nova Dam in the center of Portugal are good examples of idyllic settings amid nature. Cycling, trekking, canoeing and river bathing are just some suggestions to complement a few well-spent days to perfection.

As for the famous MEO Sudoeste and Músicas do Mundo festivals, both on the Alentejo coast, the Sumol Summer Fest in Ericeira and the Maré de Agosto festival on the island of Santa Maria in the Azores, are all close to the sea, with all the advantages it brings. It's an excellent time for some surfing lessons… in the best spots on the Portuguese coast.

For two-wheel lovers, the Faro International Motorbike Rally attracts every year to the Algarve thousands of bikers from across the globe for four days of great music and loads of entertainment. Not far away, in Loulé, the Med Festival, transforms the historic city center into a stage filled with a diversity of artistic events inspired by the culture of the Mediterranean countries.
Jazz enthusiasts also have a wide range of choice among the various festivals held in Estoril, Oeiras, Lisbon, Porto, Faro, Guimarães and Angra do Heroísmo.

But the best is to have a look in the programmes to see who's going to be there. Then, just recharge your batteries and follow the beat!
---
---