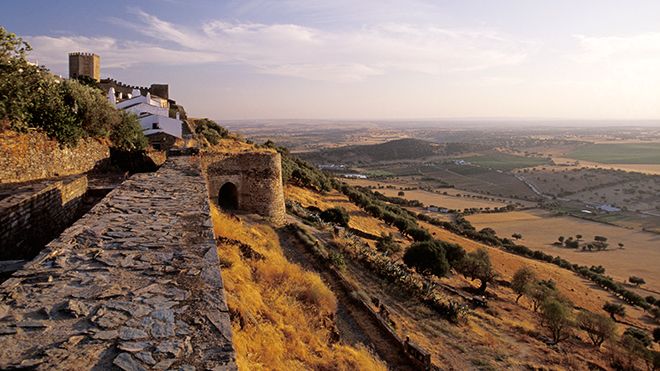 Encosta norte
---
---
---

Flavours of Alentejo
Creativity and imagination in using very simple ingredients has made Alentejo cuisine a surprising mix of flavours and proof of the hospitality of the Alentejo people.The province was once a region of wheat and wide plains where h
---

The Alqueva Dark Sky Route
Imagine a place where we feel covered by a majestic starry sky. The feeling is indescribable, and usually only possible artificially, in a planetarium, where we sit comfortably for a lesson on the stars.
---

Santarém, the belvedere city of Ribatejo
Standing on the top of a plateau, Santarém is a belvedere over the fertile wetland region, the River Tagus valley known for farming, cattle breeding and bullfighting.The city incorporated the lands of the Order of Christ, which su
---
Summer festivals
Music, sun and sea, partying every night and 850km of beaches: this is the best combination, at summer festivals in Portugal.You have great concerts, excellent beaches, nice people and nights that last until daybreak.
---