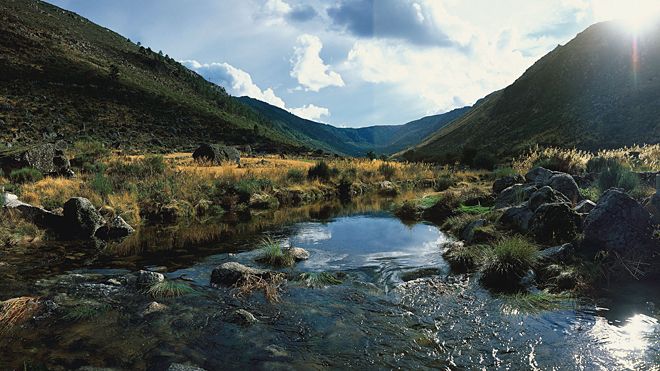 Serra da Estrela
---
---
---

Along the coast of Centro de Portugal
Wide sandy beaches framed by hillsides and protected by dunes and pinewoods, with fine sand and deep blue choppy seas… such is the coast of Centro de Portugal.
---
Buçaco, Luso, Curia - a tour around Bairrada
Between the majestic forest of Buçaco and the thermal spas of Luso and Curia, you will find a region that offers everything you need to make you feel good.Start with the beauty of the landscape, whose main feature is the B
---
Visit Aveiro
Visit Aveiro to discover a landscape dominated by water. Aveiro, next to the sea and the ria (estuary), is crossed by a network of channels through which moliceiros (local boats) meander.
---
Peniche
Peniche and the sea are inseparable.
---