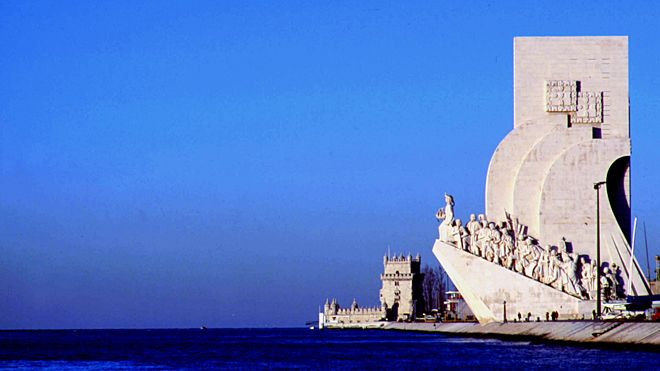 Padrão dos Descobrimentos
---
---
---

Popular Saints' Festivals
June is the month of celebrations and festivities for the Popular Saints throughout the country on the nights of St. Anthony, St. John and St. Peter.The main ones are the Festas de Lisboa, on 12 and 13 June, St.
---
Portuguese Way of St. James – Central Route
The most frequently used Portuguese Way of St. James is the Central Route, which passes through Lisbon, Coimbra and Porto. It is fully waymarked from Lisbon with the unmistakable yellow arrows that mark the Ways of St.
---
Street Art in Lisbon
Lisbon is already a city renowned for urban art and in a simple walk through the centre or across the historic neighbourhoods we are surprised by works of art.
---
Lisbon, a shopping destination
In the cosmopolitan city of Lisbon, everything is just a stone's throw away.To the people of Lisbon, Baixa (downtown) has always been the place par excellence for shopping.
---