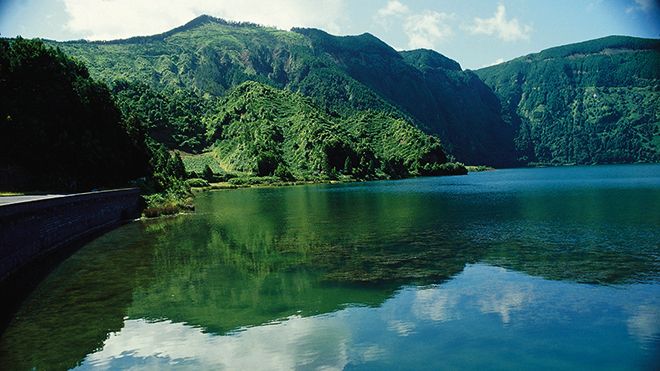 Ilha de São Miguel
---
---
---
Natural parks and reserves
You will find scattered around the country places of preserved beauty, inhabited by a wide diversity of species of flora and fauna, where Man and Nature live in perfect harmony.
---

The Azores: Nine Islands – A Geopark
The Azores originated as a result of the 1766 volcanoes that are to be found in this archipelago, nine of which are still active.
---

Living Nature in Madeira
One of Madeira's greatest tourist attractions is its exuberant, diverse vegetation, whose combination of the tropical and the Mediterranean produces a patchwork of plants that are rich in shades of green, and of various shapes and sizes.
---

Vicentina Coast
The coastal strip between Odeceixe and Burgau is known as the Vincentina Coast, and is a different part of the Algarve, where the preserved nature has a strong, wild character, creating landscapes of breathtaking majesty. This are
---