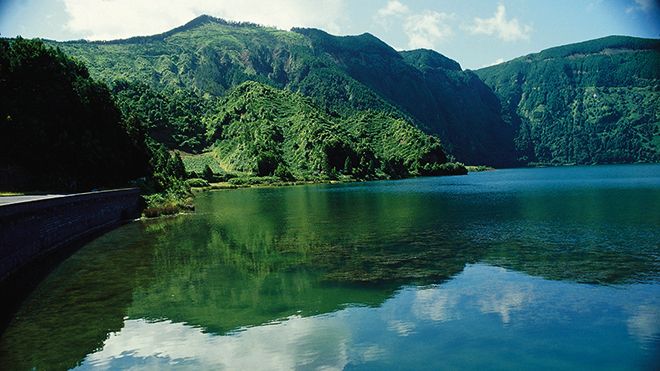 Ilha de São Miguel
---
---
---

Cycling
Exploring Portugal by bike is a unique experience. You can take it at your own pace, sensing the aromas and sounds that might otherwise pass unnoticed.
---

The Azores: Nine Islands – A Geopark
The Azores originated as a result of the 1766 volcanoes that are to be found in this archipelago, nine of which are still active.
---

Living Nature in Madeira
One of Madeira's greatest tourist attractions is its exuberant, diverse vegetation, whose combination of the tropical and the Mediterranean produces a patchwork of plants that are rich in shades of green, and of various shapes and sizes.
---
The Fátima Ways
There are various means of transport connecting Fátima to the rest of the country, but many people prefer to walk, guided by their faith, in fulfilment of pledges, in search of spirituality or simply for the satisfaction of walking as a wa
---