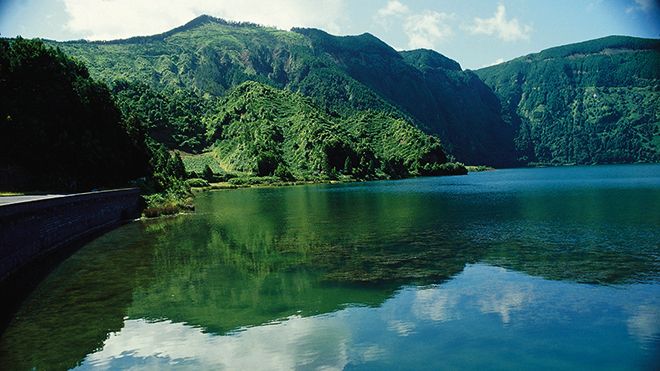 Ilha de São Miguel
---
---
---
Buçaco, Luso, Curia - a tour around Bairrada
Between the majestic forest of Buçaco and the thermal spas of Luso and Curia, you will find a region that offers everything you need to make you feel good.Start with the beauty of the landscape, whose main feature is the B
---
Guadiana Grande Randonnée
Discover the easternmost part of the Algarve, one of the least-known areas of the region, when you take the Guadiana Grande Randonnée that links Vila Real de Santo António to Alcoutim.
---

A tour round Gerês
The Peneda-Gerês National Park, in the far northwest of Portugal between Upper Minho and Trás-os-Montes, is the only Portuguese protected area classified as a such. It is a world apart in which human activity and nature are harmo
---
Via Algarviana - Along the Algarve way
Discover a completely different Algarve – nestling in its green and peaceful hinterland are traditional villages and spectacular landscapes. How do you reach this world preserved from the past?
---