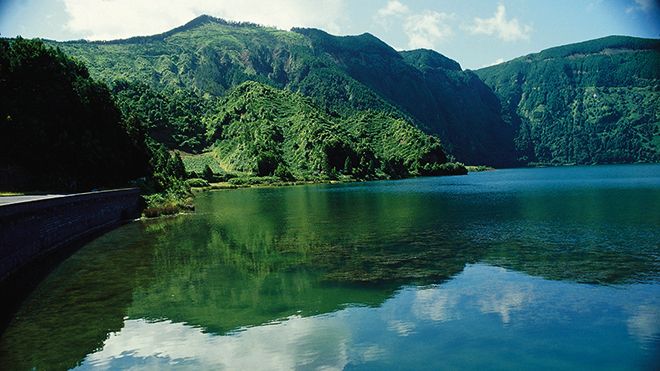 Ilha de São Miguel
---
---
---
Arouca Geopark
A Geopark is a park with a geological heritage of exceptional importance, recognised as such by the European Network the and UNESCO Global Geoparks Network.
---

Naturtejo Geopark
Deep in the interior of the country, where the Tagus River becomes Portuguese, there is a preserved territory where people live at the pace of nature and seem to have all the time in the world to share their stories and knowledge with othe
---
Caramulo, Açor and Lousã – other mountain ranges to explore
The most common image of Centro de Portugal is of nature in its purest state, massive mountains and many rivers in deep valleys, creating landscapes of great beauty. The highest and most famous mountain is Serra da Estrela, but Ce
---
Via Algarviana - Along the Algarve way
Discover a completely different Algarve – nestling in its green and peaceful hinterland are traditional villages and spectacular landscapes. How do you reach this world preserved from the past?
---