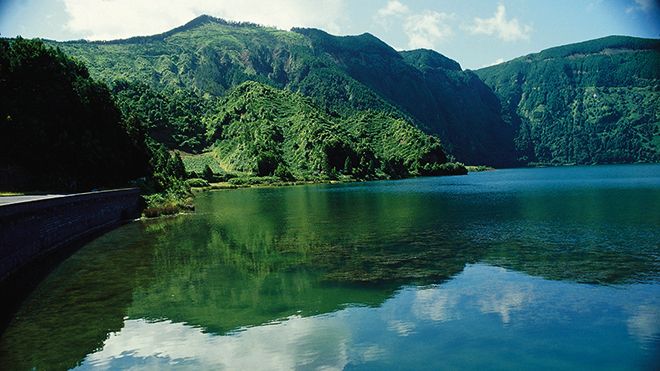 Ilha de São Miguel
---
---
---
Buçaco, Luso, Curia - a tour around Bairrada
Between the majestic forest of Buçaco and the thermal spas of Luso and Curia, you will find a region that offers everything you need to make you feel good.Start with the beauty of the landscape, whose main feature is the B
---
Guadiana Grande Randonnée
Discover the easternmost part of the Algarve, one of the least-known areas of the region, when you take the Guadiana Grande Randonnée that links Vila Real de Santo António to Alcoutim.
---
Gardens, Parks and Quintas in Madeira
Famous all over the world for its natural beauty, the Island of Madeira is often called "the floating garden of the Atlantic".
---
Follow the trail…
Find the ideal setting to experience something special.Discovering a place by bicycle is a unique experience.
---