Caminha 4X4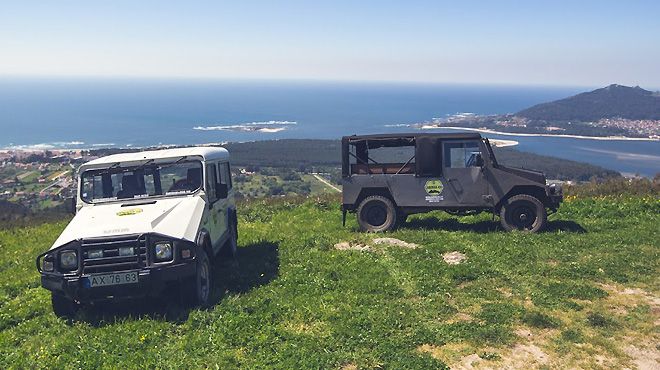 Caminha 4X4
Jeep tours in Caminha

Caminha 4x4 will show the region by dirt roads of farmers, hunters and off road lovers. There are tours proposals, but the trips can be customized to each client.

Tours available at: www.caminha4x4.pt

Why Caminhak? Caminha is mountain, village and beach in a small area. It has a special light that changes every hour of the day, this region has the right ingredients for those who want a memorable holidays.

The brand Caminha 4X4 offers another activity to be undertaken by anyone visiting the area and is an asset to the touristic operators present to their clients.

The trips are conducted in UMM Jeeps, a Portuguese brand. All rtours include stops for lunch or snacks (depending on the time) and tasting the regional typical products.

Contacts
Address:
4910-603 -Vilarelho / Caminha
Telephone:
+351 925 597 203
Registration No.
: 89/2016
---