Shale Adventure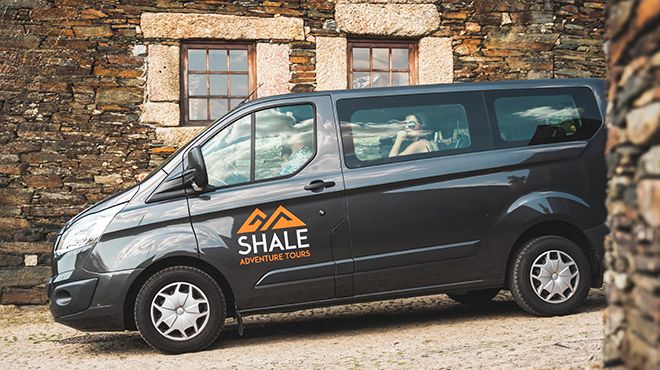 Shale Adventure
We are a company founded in October 2017. We had this strong desire to create tourism events that promote the Oporto Mountain, inside Oporto particularly our Portugal, so rich and diverse in its history, culture, and traditions. We do privilege nature discovery activities and for this, we have created 4x4 Tours, BTT, Van Tours and transfers.

Quality and safety are fundamental values in the preparation and execution of each event. The level of expertise of the team, fleet maintenance, equipment certification and the suppliers are constant concerns. We stand out for excellence in the Organization of events, since the choice of locations and courses, activities and sports, monuments and traditions

A company whose mission is to provide unique and unforgettable moments through our Tours, Activities, Programs and Events

Contacts
Address:
Rua da Ponte, 410
4585-895 Paredes
Telephone:
+351 910 258 901 / 963 814 323
Cycling
Canoeing
Kayak
Karting
Birdwatching
Whale watching
Nature watching
Observation of geology
Paintball
Walking
Rafting
Abseiling and Aerial slides
Surfing
Target shooting
Trekking
Off-roading
Clean&Safe – The Clean&Safe stam confirms that the hotel or other tourism establishment is compliant with hygiene and cleaning requirements for the prevention and control of Covid-19 as recommended by the DGS - Directorate-General for Health. More information at www.visitportugal.com. (link para https://www.visitportugal.com/en/node/422183)
Registration No.
: 1517/2017
---