Bluedragon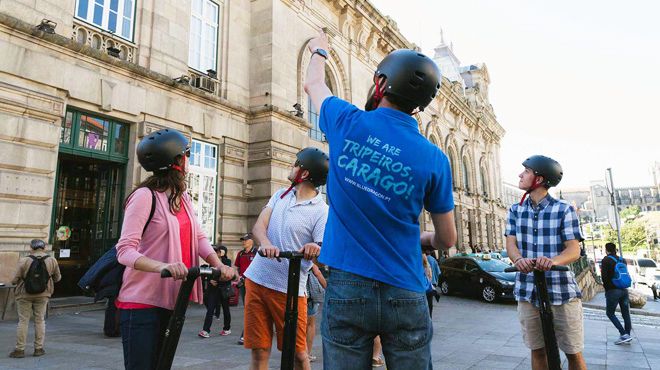 Bluedragon
Tours and Other Tourism Services
At Bluedragon we provide the best tours with the best local guides – or as we call them "Storytellers" – in a wide variety of vehicles. From the challenge of riding our bicycles to the fun of driving a talking car we at Bluedragon will introduce you the real Porto, a city meant to be experienced.

Contacts
Address:
Rua Alexandre Herculano, 251
4000-053 Porto
Telephone:
+351 222 022 375
Tourism Circuits
Enotourism and Gastronomy
Bicycle Outings
Train Tours
Segway Outings
Segway
Guided Tours
Other Activities
Activities accessible to people with disabilities
Clean&Safe – The Clean&Safe stam confirms that the hotel or other tourism establishment is compliant with hygiene and cleaning requirements for the prevention and control of Covid-19 as recommended by the DGS - Directorate-General for Health. More information at www.visitportugal.com. (link para https://www.visitportugal.com/en/node/422183)
Registration No.
: 1302/2017
---