D. Júlio Tavares Rebimbas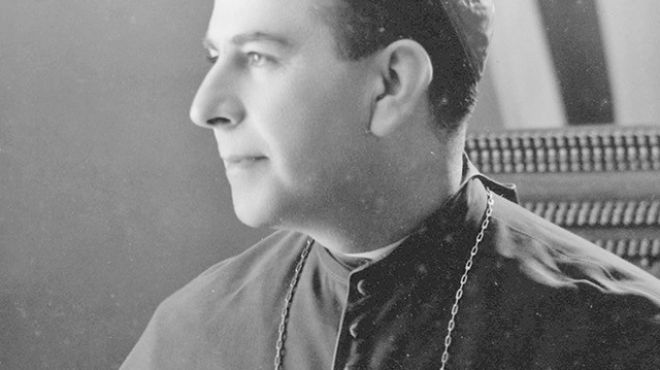 D. Júlio Tavares Rebimbas
D. Júlio Tavares Rebimbas was born in Bunheiro, on January 21, 1922, the son of a modest family, on the banks of the Ria de Aveiro, having found his path in the seminary, where he became a priest. One hundred years after his birth, the Centro de Religiosidade Marítima, the museological center of Ílhavo Maritime Museum, marks this anniversary with a biographical photo exhibition that highlights the qualities of an exemplary priest during the 16 years he was prior at Ílhavo, and of a Bishop and Archbishop with gifts of choice in the dioceses of the Algarve (1965), Lisbon (1972), Viana do Castelo (1977) and Porto (1982).
He loved Ílhavo. He was deeply touched by everything that was the life of the people of the sea. As he liked to say, "he spent his whole life building bridges," in the sense of pontificating. He explained that it was something genetic, something that belongs to those who are born in this region, where the "amphibious being" abounds, sharing water and land, and where one necessarily learns to be a "bridge".
In Ílhavo he brought together shores, and in the verticality of his character, a conversationalist and close to the hearts of the islanders suffering because of the sea, he led the people in the reconstruction of their church, the renewal of liturgical communication, and the foundation of social support services.
He died at 88 years old, on December 6, 2010, after a lifetime dedicated to the Church from north to south of Portugal. In gratitude, he donated to Ílhavo his pectoral cross offered at his ordination as Bishop of the Algarve on December 26, 1966, currently on display at the Centro de Religiosidade Marítima.
Start Date:
21 January 2022
End Date:
15 August 2022
Contacts
Centro de Religiosidade Marítima, Ílhavo

---