Festival WHAT IS THIS JAZZ?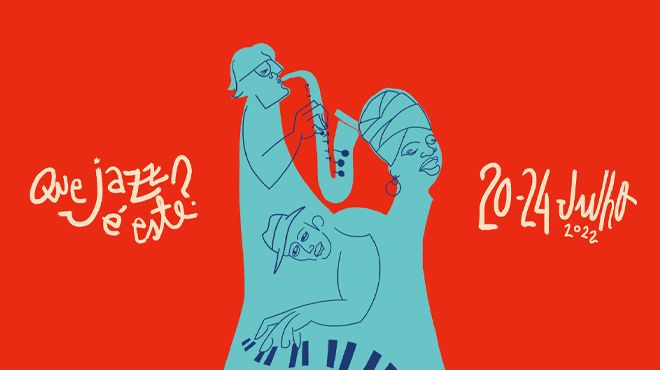 Festival WHAT IS THIS JAZZ?
10 years, 10 editions! The genesis of the festival Que Jazz É Este? is a reflection of the genesis of the association that promotes it, the Gira Sol Azul. It is the result of the meeting of young people born or living outside the great centers of training and cultural production, but with the common will to do, create, experiment and share, keeping themselves in constant learning and improvement. The festival is eclectic, diverse and accessible, and preferably occupies public spaces.

Between July 20th and 24th the festival will take place in Viseu and will include 11 concerts for the general public, 5 street concerts, 5 home concerts, 3 jam sessions, 1 exhibition, 3 talks, 20 hours of live radio and 5 sessions of live music cinema.
Start Date:
20 July 2022
End Date:
24 July 2022
Contacts
5:00 PM, 7:00 PM and 9:30 PM
---