Patchwork of a Diocese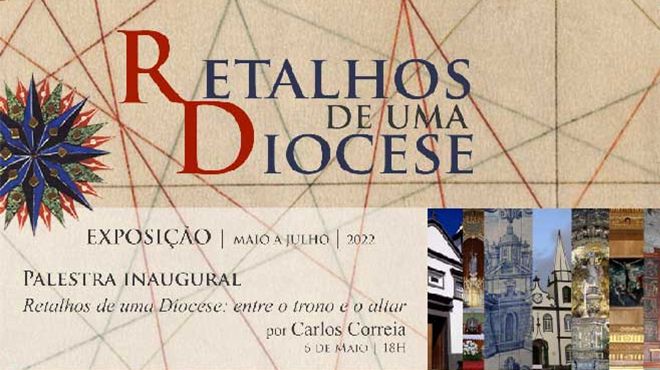 Patchwork of a Diocese
The Public Library and Regional Archive Luís da Silva Ribeiro promotes the exhibition "Pieces of a Diocese", open to the public until July 29.

The exhibition addresses the various facets of the bishopric of Angra, at the time when liberalism emerged in Portugal and in the Azores, highlighting in particular less known elements about the relations between the Church and the Monarchy during this period.

Thus, in the Web Café space, there will be panels that present documents dating from 1664 to 1848, belonging to the archive of the Mitra of the Diocese of Angra, which is in the custody of BPARLSR. Together, they build a perspective of the Diocese in relation to the Monarchy, to which it was an essential ally, regardless of the absolute or liberal configuration of power.
Start Date:
06 May 2022
End Date:
29 July 2022
Contacts
Biblioteca Pública e Arquivo Regional Luís da Silva Ribeiro, Angra do Heroísmo

Monday to Friday from 9:00 AM-7:00 PM | Saturday from 2:00 PM-7:00 PM
---