Places of the Imagination - Author Ceramic Exposition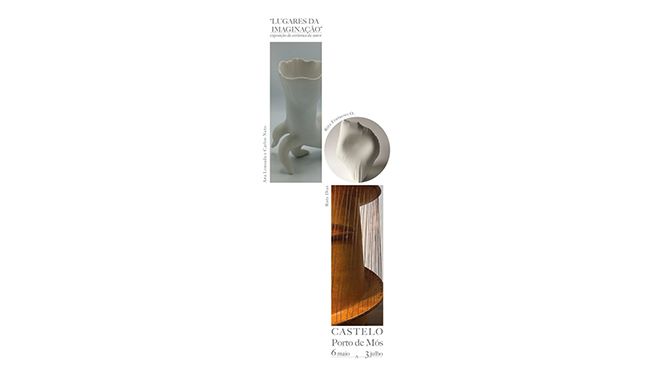 Places of the Imagination - Author Ceramic Exposition
Places of the imagination intend to depict the creativity and the aesthetic and contemplative sense of several ceramists from the Port region of Mós with a projection that largely passes the local or regional scale.

In three rooms, Ana Lousada and Carlos Neto, from the House of Olaria, Rita Frutuoso and Rute Dias, the latter, of the Barrolaria, assume distinct immersions in the world of ceramics, where the metamorphosed clay takes on the expression of the ideas that shaped it.

The historical space also plays its part, enticing the dialogue between history, the memories that are of its own and the contemporaneity brought by the four artists.
Start Date:
06 May 2022
End Date:
03 July 2022
Contacts
Castelo de Porto de Mós, Porto de Mós

10:00 AM-12:30 PM | 2:00 PM-5:30 PM | Closed the Mondays
---