Festival Cumplicidades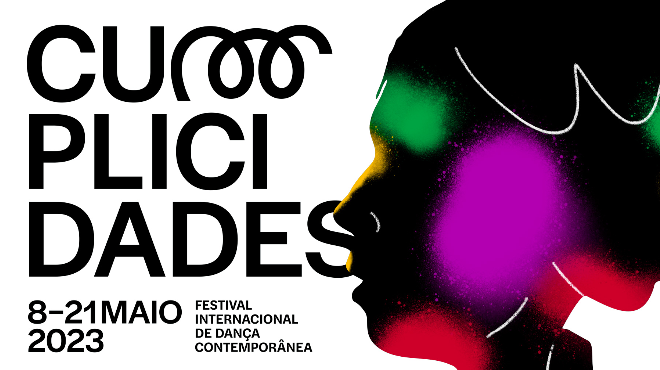 Festival Cumplicidades
The CUMPLICIDADES Festival configures itself as a new event in each edition, varying in format and programmatic line. This happens with the complicity of a programmer who is different each time, ensuring a renewed look at the creative panorama in the area of dance. Other proposals from local and international partnerships are articulated around this programme. This diversity of looks and interventions in the public forum is cultivated, believing that, in this way, art can reach a true transversal dialogue in society.

CUMPLICIDADES Festival contemplates Portuguese and foreign artists, emerging or already recognized, whose areas of work can go from dance to artistic disciplines that work the body and the movement. Equally diverse is the typology of organizations that host the festival and that contribute to the urban dynamics through a program that aims at admiration and disquiet, aiming to reach and stimulate an audience that is also plural.

Programming Cycle - The programming cycles are based on the different visions and artistic approaches of different national and international creators:

One Face - in your face
A creator works with several faces, several faces, other bodies. A creator's relationship with others.
In this programme cycle, two group creations are presented, starting from an artistic direction, which reflect and translate into a creative collective: VÄRA by choreographer Daniel Matos and Battle - New Ballroom (provisional title) under the direction of Marco da Silva Ferreira.

Two Faces
This cycle is based on the idea of the duo. Two creators are invited to work face to face, face to face. The idea of creative sharing, of complicity. The place of creation as a space of freedom, compromise, conquests, acceptance and simultaneously of union.
In this cycle of the festival, the programme is based on the choice of creative duos: Allan Falieri and Piny (co-creation), Guilherme de Sousa and Pedro Azevedo and Ana Moreno and Guilherme Leal.

Face to Face
This cycle refers to the universe of reflection, production of thought and knowledge based on the programmed performances. In a set of 5 Conferences/Conversations, with themes suggested by the programmed artists and with the presence of two guests. Thus, they start for a set of reflections and discussions, allowing the work not to end in itself.
Start Date:
08 May 2023
End Date:
21 May 2023
Contacts
CAL - Primeiros Sintomas, Teatro Taborda, Teatro São Luiz, CCB, RDG6, Biblioteca de Marvila, Quartel do Largo do Cabeço de Bola, Museu Nacional do Teatro e da Dança, Lux

Telephone:
(+351) 213 530 931
---